Eco Chic Fashion week Makeup Premiere  with Rebecca Casciano At Savor SPA
This week the biggest fashion event of the year is in full forces as its NYC Fashion Week , where the biggest designer come to show off their New Collection & color trends for the next coming season !   One Big excitement of full Fashion!
ECO FASHION  PARTY  TAKE PLACE & POSITION !
That's right green beauty is also in full swing in this big week and I was happily invited to Savor Spa & Rebecca Casciano Premiere event  party !
Rebecca a Green Beauty Makeup Artist  well know for her work feature in top magazines including Thoughtfully Magazine .
The Event took place at Savor SPA one of the best Green Spa in West Village with a chic & conscious focus in providing its guest a getaway experiences like no other !  In addition the staff here is amazing & most sweet & kind with a passion to bring awareness about self-care in a non-toxic .

Green Beauty Wonder Land  !
In side this beautiful Spa is a Green Beauty Wonder Land  Shop filled with makeup brands like Alima Pure, Vapour Organic Beauty , Modern Mineral ,  & Ilia Beauty  just to name a few ! Take a look of all the beautiful brands and all the amazing colors to chose from !
For more Information & Locations : www.savorspa.com
♥
Rebecca Casciano  Fall Fashion week Looks !
In the event presentation of Fall Fashion week looks , Rebecca Casciano presented us with a  warm welcome to a Eco Fashion week session .  In giving us a introduction to the Fall colors that are trending in season and gives us tips in how to stay in trend by simply Getting a New Lip color ! Which I must say it's a great TIP 🙂 .
♥
Rebecca & beautiful Fashion Run Way model Dominyka who is a Green Beauty passion lover presented us how to create day to night fall looks using all the products & brands found right at Savor SPA . Rebecca took us step by step in how to create two  looks including the ONE ABOVE on this photo that is a beautiful night out in town !!
Open Green Beauty Bar !
In addition she show us the open bar table of green beauty makeup that feature products by Ilia Beauty, Vapour Organics , Modern Minerals  and Oma Aroma & Co. skincare . All brands that you can get right at Savor SPA  Green Beauty Wonder land .
Rebecca  Fall Picks !
Rebecca was so kind that she even give us a flyer with   her favorites pick products for Fall that include One of my favorites OM Aroma & C0. Pumpkin serum !!! Alima Pure eye shadow in Paris & Modern Minerals New Lip gloss collection in Garnet . All Her  product Picks  can be found at Savor SPA !!!
Get a Makeup Lesson With Rebecca Casciano !!
At Savor SPA Rebecca provides private green beauty makeup lessons to take you ONE -On-ONE & Step by Step in how to do your makeup and highlight the best features of your face ! Its great for all levels form a beginner to using makeup to a more experiences .
Her teaching is beyond showing you how to put makeup but to also teach you to LOVE YOUR SELF !
I am thankful to have learn from her in how to enhance my inner beauty and show it off through colors of makeup. So believe me its worth the experiences & the self care that YOU give to you !! Because We all EARN TO BE & FEEL BEAUTIFUL INSIDE & OUT !!! 
SO goo BOOK your SESSION !!!
Call 212-304-2887 to book !!
Self-Care & Empowering Events Happening !!!
Some great events are happening that focus on self care & empowering including :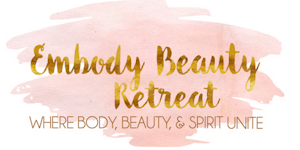 EMBodyBeauty
Focus on wellness, Green Beauty and Green living !
September 20 2015
Tickets : http://www.eventbrite.com/e/embody-beauty-retreat-tickets-17527822188
♥
♥
I hope you enjoy this Post & the inspiration!!

Special Thank You to Savor SPA & Rebecca Casciano for creating such a special event !!!!